Club News
ANOTHER archery day lost due to people who run a bit
In a rather bitter press conference a Glasgow Archers spokesperson pointed out that archers were getting a bit peeved that they had to give up a sunday practice session EVERY time a bunch of folk felt like running a bit.
"Sunday 27th July is yet another example" he fumed. "The route of the Commonwealth Games Marathon goes right past craigholme and we cant get into our field!"
What with Mens 10K, Womens 10K and Half Marathons all going right past Glasgow Archers field, the archers are apparently starting to feel the pee is being taken.
Glasgow Archers are warned not to turn up at the field Sunday 27th July as there will be (a) no archery and (b) too much security with no sense of humour to expressions of archers ire (no matter how heartfelt especially if pertaining to buttock baring).
Maximum Security Craigholme
Come the Commonwealth Games, things are going to be a little bit different down our field. Craigholme is a designated practice site for netball at the games and as such will be hoaching with lithe, limber and exotically furrin young women (sigh!). To ensure no issues (be they terrorist or just some numpty on the pull) ... security and police will be protecting Craigholme during the Games.
Its important you realize how this will effect us for the duration of the games:
This means we CANNOT get into Craigholme before 6pm on Wednesdays. If you turn up early you WILL be turned away.
Access to the field on a Sunday will be between 8am and 1pm. ALL OTHER TIMES we have no access.
Your name must be on a list currently being collated for Amanda otherwise you will be turned away by security.
Orange mesh must be set up between the pavilion and the tennis courts (just as competition day) to ensure that no police/security/coach wanders onto the berm for a fly smoke and gets one of Eastons finest through his flak jacket/reflective jacket/custom trackie. IF you see no orange mesh behind the pavilion, TELL SOMEONE! (NB: obviously not our treasurer as he will just growl at you)
Yes, this will be a pain in the elbow but it was always going to be so after the games committee decided there would be no archery at this (as Geo says) 3rd rate school sports day" ... yes, Geo is still frothing about archery being dropped in favour of pistol shooting!
Euronations and a GA Archer
The Senior Euronations 720 + H2H was held over the weekend (5-6th July) by the Northern Ireland Archery Society (NIAS) at Newforge Country Club near Belfast. You might not have known it but we had a horse in this race - Stu McLellan was shooting for Scotland against some of the best archers the rest of the UK could muster.
Mr Shaky
Stu's qualifying round (shot at 50m/80cm face) was a little shaky in the morning.
His 317 (360 max) put him in 20th place out of 21 BUT a storming 334 and 7th place in the afternoon gave him a respectable seeding of 13th and a first round bye in the head to head.
Mano e Mano
After the 1/16 round bye, Stu faced Darrel Wilson from Northern Ireland in the 1/8th round. Wilson was seeded 5th so Stu had some work to do but a score of 133-131 saw the Stu dude home.
In the quarter finals, Stu faced Andy Rikunenko, an international archery of some repute. Stu lifted his game to shoot down the English internationalist 138-136.
In the semi finals Stu faced off against Alan Convery, a Northern Irish Archer who defeated competition favourite Adam Ravenscroft in the quarter finals. Stu kept his nerve when he might have been excused a little jitter or two to take down Convery 135-132
Into The Finals
Facing Stu in the final for the all toys was highly experienced international English archer Neil Bridgewater. Neil had been ranked 2nd in the competition and with Ravenscroft out the picture, he was favourite. Bridgewater got his nose ahead early on and hung on as Stu threw everything he had at the englishman to claw back the lead. Unfortunately the 2nd seed proved just too experienced to crumple under pressure holding off our dude 139-135.
It was an awesome performance by Stu coming back from a shaky morning's qualifying to kick ass right to the final. A silver medal well earned and hopefully the eye of a selector or two for international squads of the future.
details can be found here
Shock Return of Summer to Glasgow
dateline: 18th June 2014
Summer made a rare visit to Glasgow as taps came aff, temperatures soared and everyone remembered they were archers who shot in all weathers no matter how gorgeous.
Attendance rocketed into the high forties when just a few weeks earlier we were in single digits ... surprising as the club treasurer was missing that day and that's usually a good boost to numbers.
Shooting continued till the sun sank behind the trees and then everyone rushed to get home to take on the liquids they forgot to pack in their kit bags.
Days like this come far too rare ...
... more weather like this and Scotland would be spanking every nation.
Bags me the Korean ladies team!
Home of the Whit?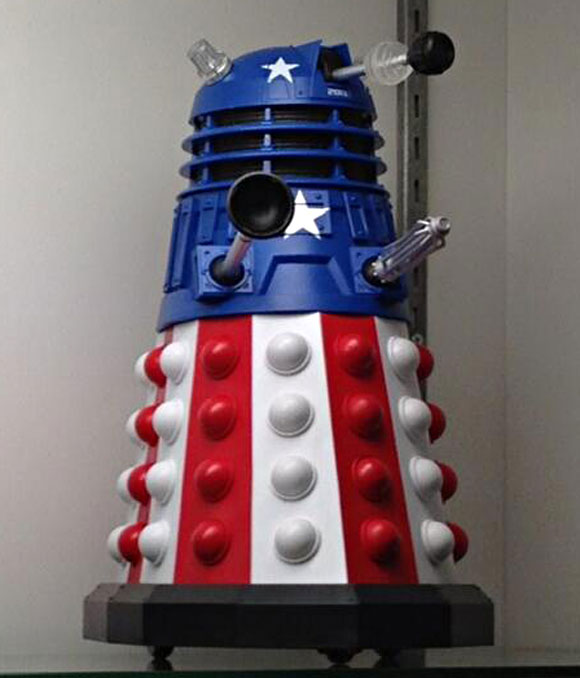 Glasgow Archers next event of significance (other than Sunday morning shooters having to climb over the fence again) will be ...
THE AMERICAN
6th July - 12 Noon
This American round competition will be shot in a less serious manner at a 122cm face with the boss set at 3 distances - 60yrds, 50yrds and 40yrds. Each distance receives 30 arrows.
As rounds go its not onerous, lends itself to the first time competitor ... and best of all there's a BBQ, spot prizes and fancy dress competition for Americana.
So if you fancy a shoot that will introduce you to competition but takes a very light hearted, easy going approach to it OR you just fancy having some relaxed fun in your archery for a change ...
Forms for the shoot can be found here (best to get a move on with your entry as this competition is very popular) and a teaser flyer can be found here.
Glasgow Archers ... Land of the (wee) Free and Home of the Brave (well, we do have a Young MacIntosh impersonator) **
** Free hotdog to the first competitor at the American who can name him **
Page 7 of 33